With the recent birth of my 3rd child, I was in desperate need of a double stroller. I took the task of choosing the perfect double stroller very seriously. In fact, almost too seriously; I asked friends for recommendations, I borrowed friend's strollers, I scoured the internet for consumer reports and I drove myself and my family crazy with my stroller indecisiveness. I knew that I wanted a jogging stroller because we are always on the go and out and about. Other than that, I needed a lot of help making a decision.

When it came time to purchase a double stroller I chose Joggermom to make the purchase from. Joggermom has a large selection of the best strollers on the market. Even more than that, Kelly Morse, founder of Joggermom is a mother of 4 and a jogger. She has real life experience managing kids and strollers and craziness all while being active; I could relate and I trusted her opinion. I loved that she has honest and experienced reviews for each of the strollers she sells on her site. Kelly Morse has been in the jogging stroller business for over 5 years! Joggermom is also easy to navigate and offers free shipping for orders over $99, no sales tax too!
My stroller indecisiveness journey had lead me to choose between a BOB Revolution SE Duallie Stroller and a Bumbleride Indie Twin Original Stroller. I chose the Bumbleride because I fell in love with it when I read about it online and when I tested a friend's Bumbleride out for myself. It is sturdy enough for the track that I walk on every week, classy enough for the mall, small enough to fit in my trunk and it maneuvers like a dream. Made possible by the dual front swiveling wheels-its maneuverability is my absolute favorite feature of my Bumbleride.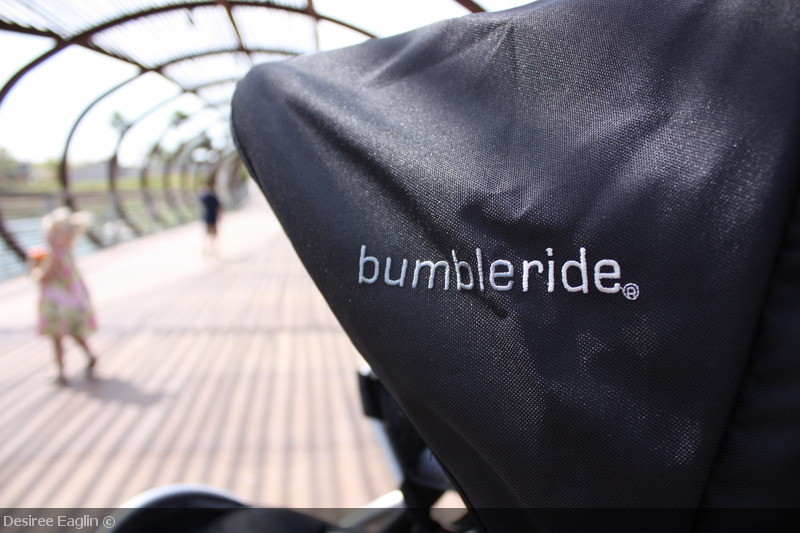 Born out of San Diego in 2004 by a husband and wife team, Bumbleride has brought an intuitive style with a twist of class to the stroller market.  This intuitive design is what made the Bumbleride stand out for me. It is easy to fold, easy to open and easy to carry and store.
Other features that sold me on my Bumbleride are the super large SPF 45 Sun Canopy that reflects heat and the large storage basket. Having an easily accessible and large storage basket was at the top of my list, having 3 kids requires lots of stuff. I also love the 12' air-inflated tires, I can push over the bumpiest of bumpy stuff and it doesn't bobble the kids around like other strollers, I love that.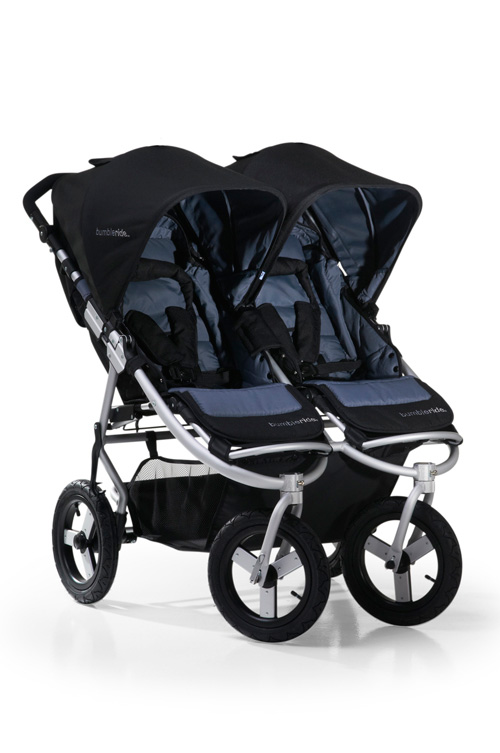 Since purchasing a double stroller was not only an expensive decision for me but also a stressful one, I am happy to report that Kelly Morse of Joggermom was patient with my incessant needy questions and she even help guide me to making a decision on which stroller to choose. I strongly suggest you check out Joggermom for your next stroller purchase.
For more information about the Bumbleride, click here.
For more information about Joggermom, click here.
This is not a sponsored post. I received a discount from Joggermom.com in exchange for this review. All opinions are my own and I know, you think my opinions are awesome.
http://www.desireeeaglin.net/2012/09/04/take-the-ride-of-your-life-with-bumbleride-and-joggermom/